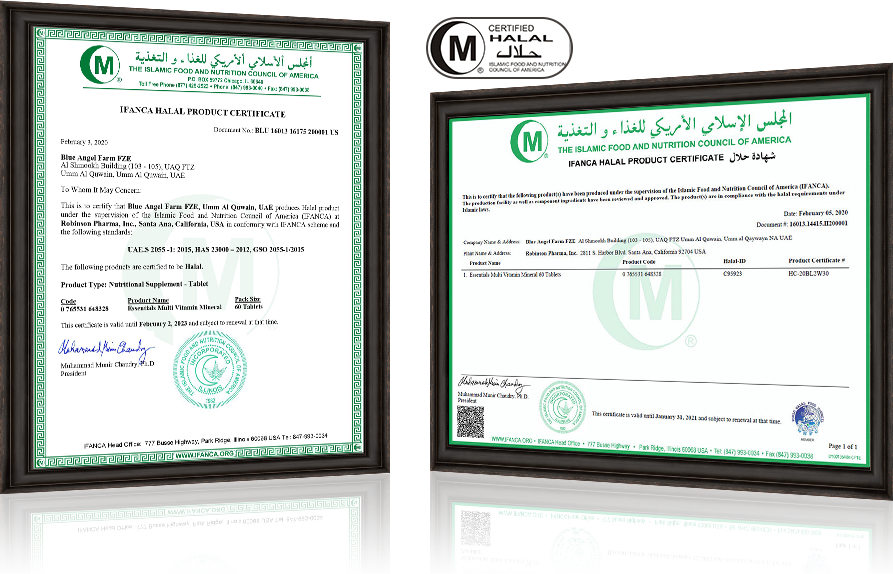 Halal Certification is the process of having a qualified independent third party supervise the production of consumables, attesting that they were produced in conformity with the preparation and ingredient standards of the halal lifestyle.
Halal Certification ESMA (UAE) / GSO (GCC)
"Demonstrate compliance to the Emirates Authority for Standardization and Metrology's (ESMA) Regulations for Control of Halal Products."
"Highly sought after accreditation allows a company to export to the Gulf Cooperation Countries (GCC)"
"Designed to help organizations to meet demand for authentic, safe and affordable Halal products."
"Globally applicable and transparent Halal certification standard."
"Demonstrate the authenticity and safety of product"

View Certificate 1

View Certificate 2